K-CO San Diego Home Remodeling | The Bay Park Addition and Remodel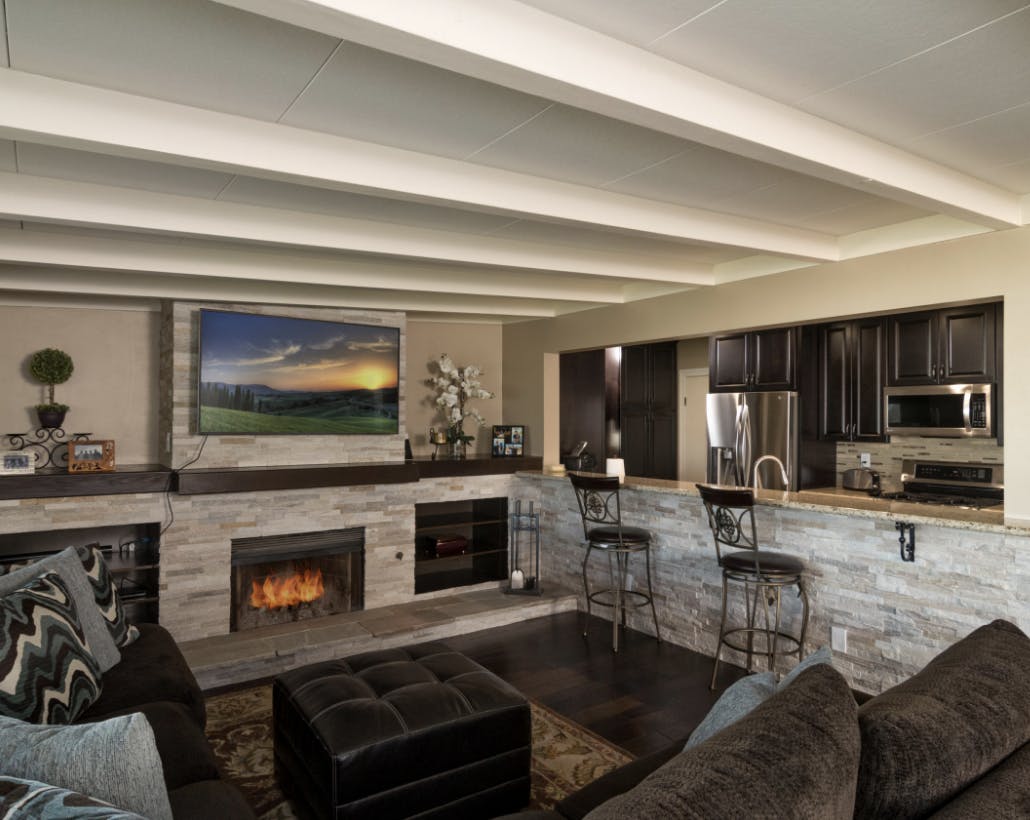 Featuring over 25+ as one of San Diego's top home remodeling company for room additions, K-CO has reshaped countless homes in and around the area, all while ensuring their clients have exceptional experiences along the way. Because of their unmatched reputation as industry leaders, it stands to reason why these Bay Park homeowners contacted the K-CO team to not only remodel/add to one room in their home but several. Between their vetted professionals and the additional support of the BVM Design, Inc., these innovative experts were able to pull together to create the perfect room additions and remodeling results for their client that were nothing short of statement-making. 
The Bay Park Addition and Remodel
Seeking out a remodeling company for room additions, K-CO was happy to take on the task for this standard 2-bedroom, 1 bath home and transform it into a lovely interior layout that interlaces every room. This San Diego home remodeling effort began with a full interior gut and remodel of the kitchen and dining areas with the goal to open the space with the harmonic flow. That involved upgrading the entre function and appearance, including integrating opulent dark/light wood transitional floors that effortlessly blend the two areas together rather than segregate them. The eat-in kitchen itself now also has recessed dark wooded cabinets, a lovely new peninsula, granite countertops, and matchstick tile backsplash against stainless-steel appliances that seamlessly match the aesthetics of the family room just around the corner.
Heading into the transitional family room, K-CO constructed an open concept that combined dark wood and brown floor features. This living area now also possesses upgraded aesthetics using stone facing to accentuate the existing fireplace. Branching from there, K-CO also converted the existing master bedroom into a revitalized master bathroom and walk-in closet, as well as expanded the newly carpeted master bedroom by adding a 200 square foot addition towards the back. The best part is that this new master bathroom was designed using high caliber ceramic tile, shaker brown cabinets, and a beige floor doorless shower design to deliver ultimate luxury appeal and spa-like vibes. 
Summary – A Top To Bottom Transformation 
Intertwining both passion and progression, K-CO has become the ideal remodeling company for room additions and for more reasons than just one. Between their high-performing experts, customer service focus, and robust quality assurance measures, it has ultimately led to their award-winning reputation over the last near decades. With that as their base and with the help of BVM Design, Inc., they were able to spearhead this dynamic Bay Park project and together deliver an incredible, client-approved transformation. 
With that being said, if you are thinking about taking on your own San Diego home remodeling venture, then give K-CO a call today to discuss your envisioned project. All in all, these professionals are renowned for exceeding expectations and are always ready to take on new remodeling challenges – all of which stems from their committed effort to ensure their San Diego community obtains the unparalleled dream homes they deserve. 
Resources
https://www.houzz.com/hznb/projects/bay-park-addition-and-remodel-pj-vj~2505768?from=7191083