Bay Park Jacuzzi in the Sky | San Diego Contractor K-CO Converts 50s Era Home Into A Roof-Top Luxury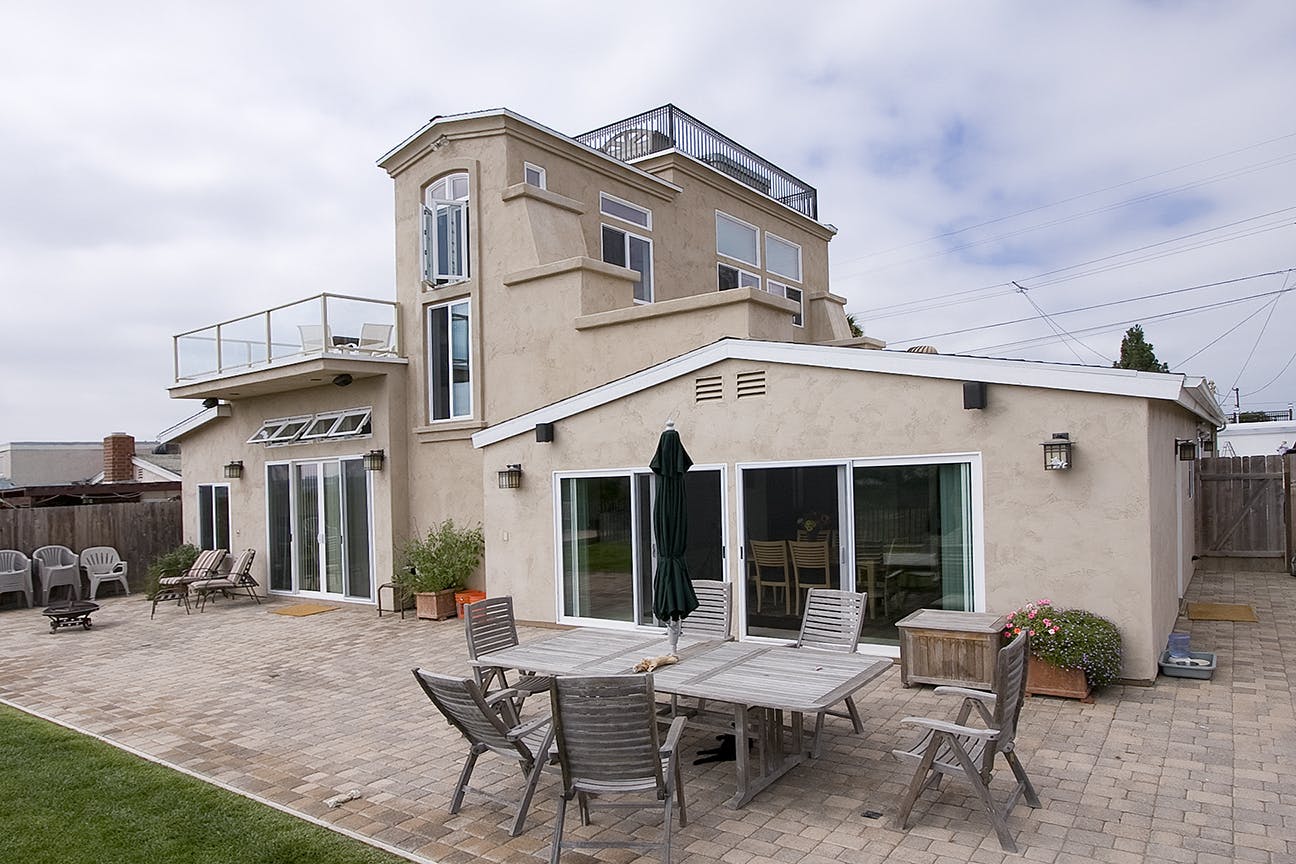 Any home has the potential to make a statement. For example, check out how K-CO was able to transform this standard 50s era home into one with a breathtaking, 360-degree scenic view.
It can feel a bit disgruntling living in a home that does not offer you the scenic views you have always hoped for. After all, the Bay Park area is such a beautiful location with so many naturistic things to see from every angle, and not being able to experience that in the comfort of your home can certainly be a letdown. However, did you know that those lackluster scenes you see out your window right now could very well become a breathtaking view? The best part is that you may not even have to relocate to achieve that.
In short, if you have a home in a prime area but little window appeal, an innovated Bay Park home remodel with a vetted San Diego contractor could very well be your ticket to obtaining those zen views you have always dreamed of without moving. And if you are wondering how that is feasible, K-CO did it before and would be happy to do it again. Because after successfully converting a 50s era home into a luxury roof-top estate with a full 360° aerial view, you have peace of mind knowing that anything is possible with the right team on your side.
The Ultimate Bay Park Home Remodel - Jacuzzi in the Sky
Sometimes all it takes to get that dream home with amazing views is simply looking up. In the beginning, this 50s era Bay Park home was just a typical three-bedroom, single-story home. However, it had exceptional potential to become something much more statement-making because it was ideally located at the edge of a canyon. Due to that, it didn't take long for K-CO to discover the gorgeous views that could be seen from the roof and chose to leverage every factor of that for this Bay Park home remodel.
To begin, K-CO combined two of the smaller bedrooms into one larger one with the bath attached, converting it into one master guest suite. From there, the team added a new master bedroom to the design along with a garage and open entertainment room above it. Last but not least, they added in the most luxurious perk of all, which was a 6-person jacuzzi installed right on the roof, allowing anyone soaking to enjoy a 360° view of Mission Bay, the ocean, downtown, and La Jolla.
Summary – The Power of Home Remodeling
It is safe to say that the clients of this newfound sanctuary with a featured roof-top jacuzzi were exceptionally happy with the results they got. Not only did they receive a fully tailored Bay Park home remodel by one of the most trusted San Diego contractors, but they were able to gain those wonderful full-range views of the Bay area at the same time.
Overall, the K-CO team has proven that even the most far-fetched home designing concept can certainly be accomplished with some creative innovation. Who knows, the outcome could even be better than you initially imagined when you have a contractor committed to exceeding your expectations. In the end, if you have a Bay Park home remodel, addition, or new build journey you want to venture on, then give K-CO a call to get started. Because if there is one thing this award-winning team has demonstrated for the past three decades, it is that if you dream it, there is always a way to attain it.
Resources
https://kcoconstruction.com/
https://www.houzz.com/hznb/projects/bay-park-jacuzzi-in-the-sky-pj-vj~1379795