Building a View in Bay Park | K-CO Spearheads A Full-Scale Home Addition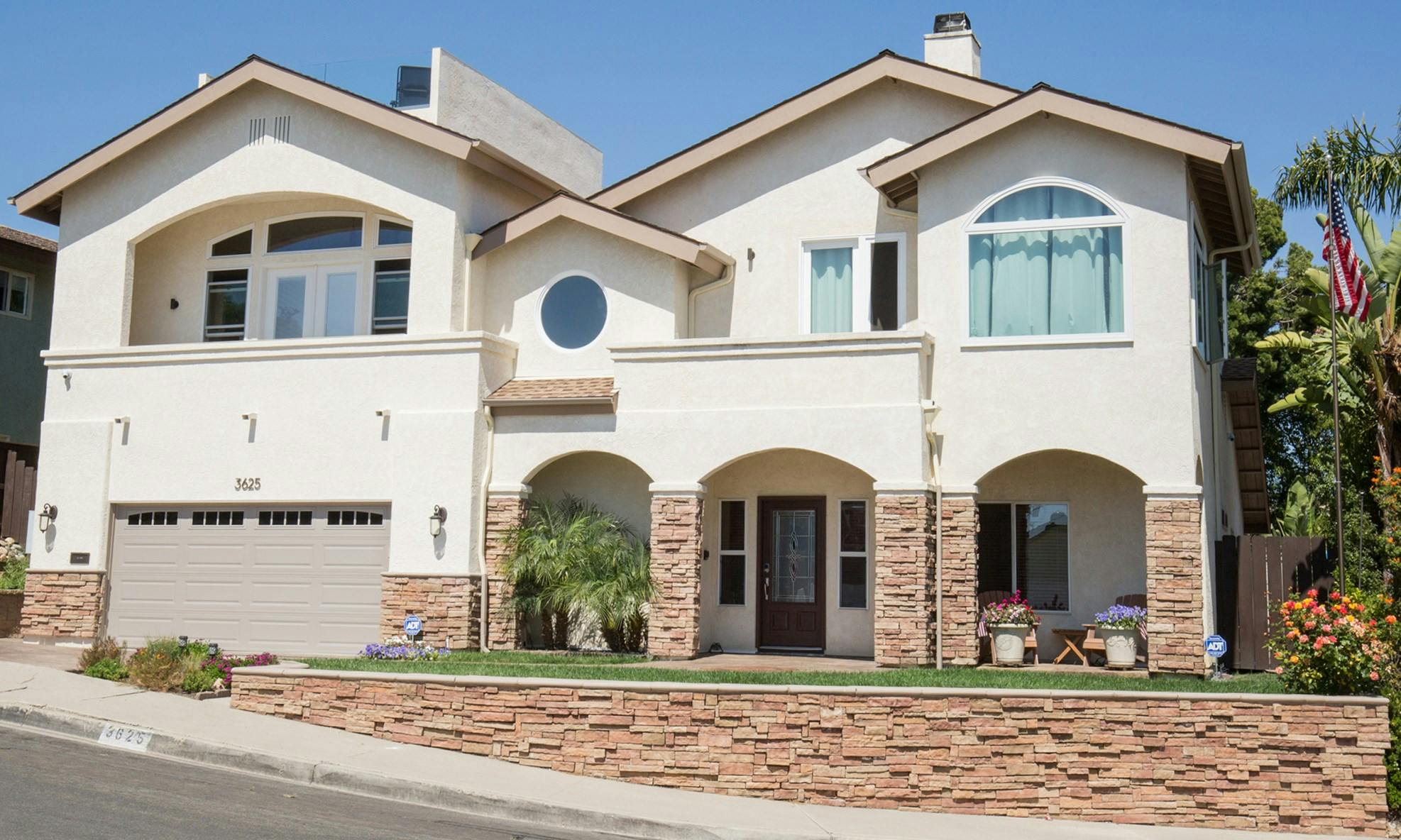 It can be hard to discover your dream home that has all the perks and advantages you wanted right out of the gates. Perhaps it has that lovely walk-in closet you envisioned but lacks that open/spacious floor plan you were hoping for. Or maybe you have been living in the same home and are looking to spice it up a bit more by adding new or continued additions to optimize your overall space. 
Whatever the case may be, always remember that home additions cost much less than relocating or building a new home altogether. Even more, having an accredited San Diego contractor supporting your additional needs like K-CO is the sure-fire way to transform your living space visions into real actualities. After all, this is exactly what they did for these San Diego clients who wanted to add an entertainment room, home gym, and view deck to their existing second-story master suite – an addition that was previously done in the 1980s. 
Building a View in Bay Park – Case Study 
As a leading San Diego contractor, it is not uncommon for K-CO to have clients looking for a large-scale, multi-purpose home addition. In this case, the clients connected with K-CO in hopes they could take on the design challenge of adding an entertainment room/home gym along with a view deck to their existing second-story master suite. In short, K-CO was more than happy to take on the design challenge, ultimately resulting in a perfectly spacious and scenic outcome. 
Upon brainstorming how to integrate and camouflage new rooflines and facades with the existing structures, the team came up with an executable strategy to lack a fourth washroom for the entertainment space, which became the catalyst for big money savings on the home additions costs. As an alternative, they incorporated a fourth toilet and the master bath that was adjoining the space the room was reconfigured to enable the toilet and sink area to become accessible from the game room as well. This new modernized bathroom featured a new double shower (with multiple valve heads) in place of the 1980s tub, all surrounded by gray ceramic tile, recessed-panel cabinets, dark wood cabinets, and granite countertops.
Heading into the transitional home gym, this entertainment space possesses interchangeable purposes from workout space to party room. This is because with some innovation, K-CO helped their clients navigate a seamless way to store their gym equipment using adjacent unused attic space, enabling them to swap from party time to gym time with ease. This addition also features gorgeous French swinging doors that expose a stunning view of Mission Bay. Stepping outside of those French doors, clients get to experience a luxurious and private roof deck with solid walls, a glass rock fire pit, and a 20ft high spiral staircase to get a bird's eye view of Mission Bay and the Pacific Ocean. Aside from the new abundant living perks, K-CO was able to carefully blend the old and new sections harmoniously as if it was one large addition project rather than two separate ones. 
Summary – Additions on Additions 
By the end of this addition-on-addition project, the clients were able to finally enjoy their new accentuated entertainment, gym, and view deck spaces. Every element to this addition was designed to seamlessly intertwine with the aesthetics around it to give it that wholesome, unified feel. Overall, these San Diego clients were excited to receive exactly what they had hoped for from the start and do so within budget the entire time. 
In summary, if you require a new addition to your home, are looking to extend on a previous one, or simply shopping for quotes on what home additions cost, then don't hesitate to get in touch with K-CO today. From additions, new builds, ADUs, and everything in-between, you can be confident that this award-winning San Diego contractor is able to support you every step of the way to help you obtain the dream home you deserve. 
Resources