K-CO Creates a Full-Sized Granny Flat Home Using Only 700 Square Feet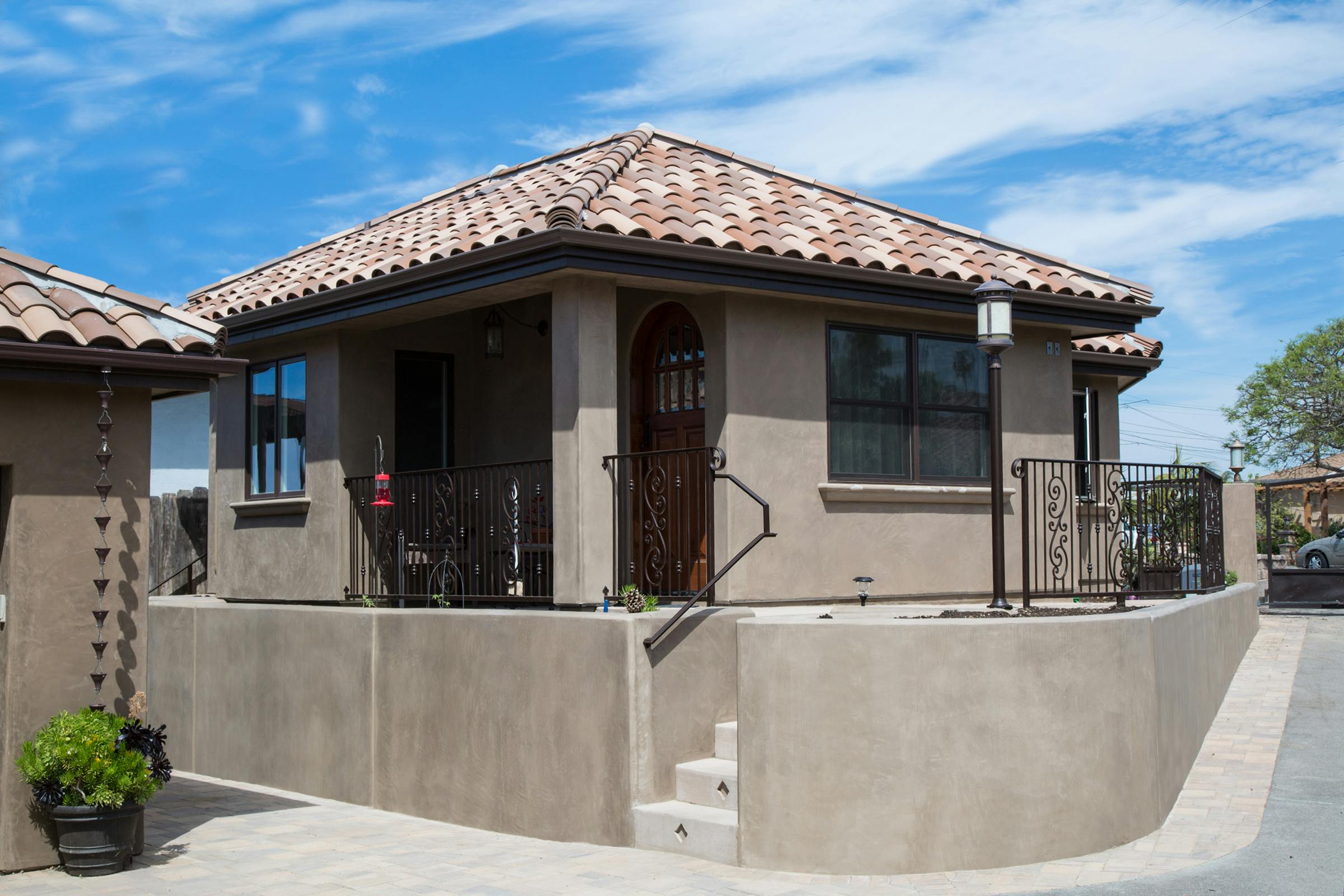 Home addition projects are one thing, but a Granny Flat addition in San Diego is a whole other ball game. Granny Flats, also known as ADUs, in-law units, or backyard cottages, are full functioning living spaces built on an existing single-family property. ADUs as a whole can either be attached to the current home, designed within the existing home itself (i.e., converting a garage), or built as independent living spaces on the property. 
But here's the catch. 
The San Diego code limits the size of this type of secondary dwelling to 700 square feet. So, when a client came to K-CO Construction looking to design a complete, independent Granny Flat for their parents to live in, these professionals had to get innovative to make it happen. 
From Blueprint to Reality – The Granny Flat Tiny House 
When clients came to K-CO looking to build an independent Granny Flat for their parents, the team did not hesitate to take the project on. With just 700 square feet to work with, the team has to strategically design a spacious layout that enabled the client's parents to live comfortably while sustaining their basic living needs. In the end, they did just that and more. By the end of this home addition, the client's parents were able to walk into their own lovely one-floored Granny flat addition in San Diego, featuring an impressive transitional exterior that matches the main home. 
Furthermore, the clients wanted a closed kitchen area from the living room. Because of that, K-CO leveraged the transitional elements of the barn door to act as the ideal divider without hindering space. From there, K-CO designed a small, carpeted hallway and a tiny, styled kitchen with max ceiling heights and added storage space to perfectly accommodate a family of two. The kitchen also contains u-shaped ceramic tile, medium wood tones, multi-colored backsplashes, and granite countertops against white appliances to optimize the aesthetic vibrancy.  Even more, this Granny Flat addition in San Diego also came with a beautiful outdoor sitting area, family dining table, and a transitional white bathroom that contains a double vanity, a half-glassed walk-in shower, and individually placed granite tiles to extract those stunning dark veins embedded in the stone.  
Is A Granny Flat Addition Part of Your Future Plans? 
Designing a full-fledged and independently secured home in a 700 square foot area is something that can certainly feel impossible to achieve on the surface. But with K-CO being ADU specialists that they are, they have effectively proven that anything is possible as long as you have the right innovative professionals on your side. With that being said, if a Granny Flat addition in San Diego or any other type of ADU structure is something you are looking to obtain in your future, then feel free to contact K-CO at any time. For the last 25+ years, these professionals have supported countless ADU home additions across San Diego and won various contractor awards, all of which can give you the purest assurance that your Granny Flat objectives are in the most qualified hands to succeed. 
Resources
https://www.houzz.com/hznb/projects/granny-flat-tiny-house-pj-vj~1157314
https://symbium.com/blog/what-is-an-adu
https://www.how-to-adu.com/adu-articles-blog/adu-solar-requirements-in-california-do-you-need-solar-panels-on-your-accessory-dwelling-unit