K-CO Construction Develops the Perfect Bay Park Vacation Home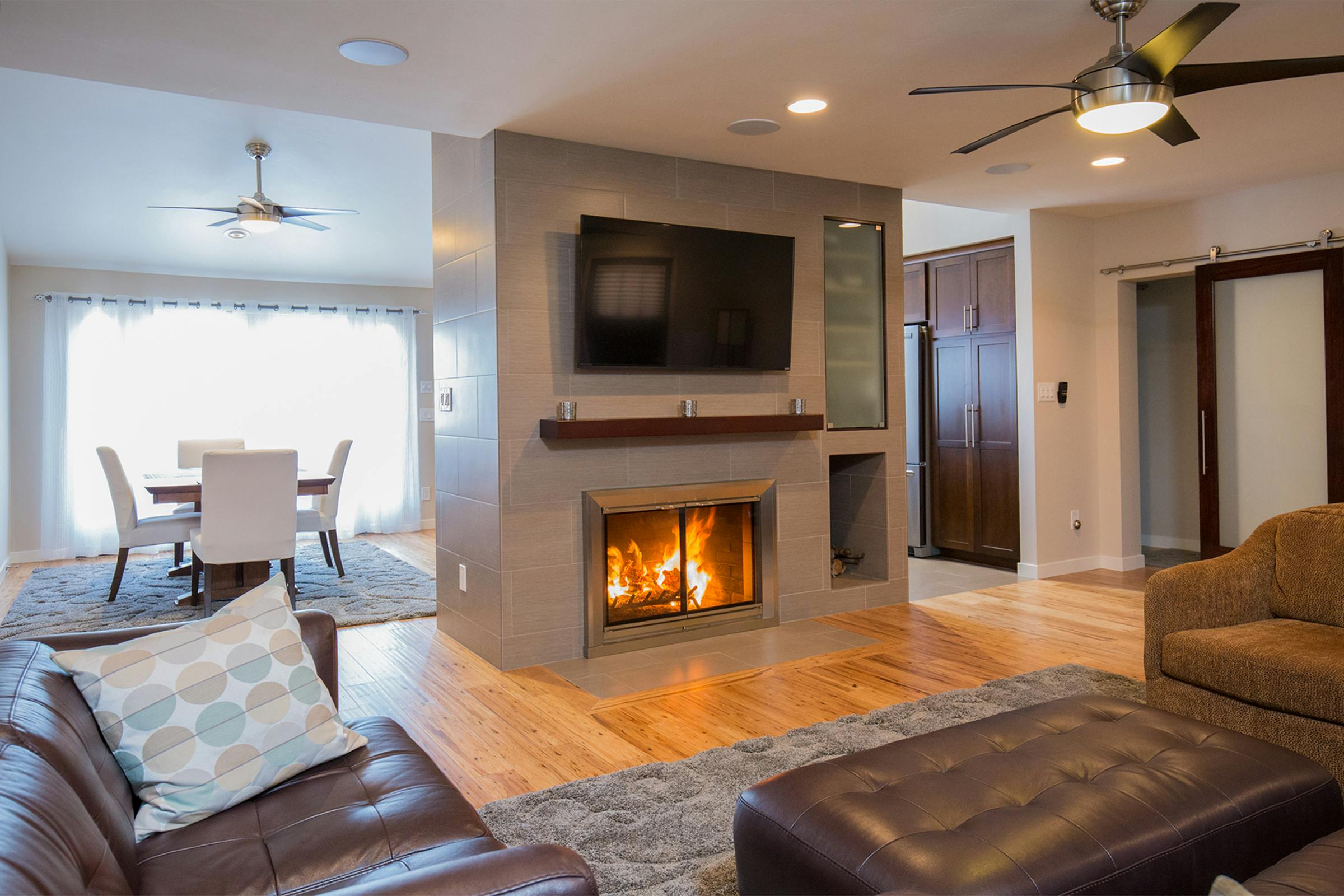 Whether you are native to San Diego or have recently moved into a fixer-upper in the area, there is no denying that having the most qualified and trusted home remodeling company on your side is essential. Over the last 25+ years, K-CO Construction has been a leading San Diego home remodeling contractor that continues to raise the industry standards bar with every remodel or new build. Because of their impressive reputation and track record for exceeding expectations over the last two decades, it stands to reason why a frequently traveling pilot and a flight attendant chose K-CO Construction to create their perfect Bay Park vacation home.
The San Diego Home Remodel Transformation
Holding a traveling-rich career as a pilot and flight attendant, these homeowning clients were craving a luxury San Diego home remodel to bask in a grounded sanctuary when they were not miles up in the sky. Upon consulting and collaborating with the K-CO team, they obtained just that and more after converting their 1950s house into an intrinsic, modernized home away from home. With strategic planning, engineering, and blueprinting, K-CO effectively transformed the three small bedrooms, one cramped bath, and the darkened kitchen into an expanded, bright, spacious vacation home fortress. 
How Did K-CO Do It?
After extensive planning, K-CO opted to perform a full-fledged kitchen expansion along with creating a new, revitalized master suite that gave these traveling homeowners the ultimate space they were envisioning. They also solved their clients' desire for an open floor plan by removing walls and adding additional living space on the back of the home for an even more spacious flow. Lastly, the clients wanted their home to be brighter, uplifting, and livelier, which was something their previous home did not embody. To accommodate, K-CO not only created the open floor plan with added living space, but they also vaulted the kitchen ceiling in order to integrate a skylight to allow natural light to brighten up the entire home.
Once done, the clients were able to enjoy their newly expanded and brightened kitchen and redesigned dining area that featured contemporary-inspired light wooden floors. They also received an opulent double-bowl sink, gorgeous dark wooded recessed-panel cabinets with eye-popping green/glass tiled backsplash - all harmoniously working together with the stainless-steel appliances and white-topped island. Furthermore, these K-CO clients now had a sleek, master gray and ceramic tiled master bathroom with double rectangular sinks under an extended horizontal mirror. This new master bath remodel also included a drop-in bathtub with an undermount sink and dark flat-paneled cabinets that pop against the fresh white walls. The best part is that the K-CO clients could walk from there to their now revamped master bedroom, which now has new carpeting, bright white walls, and a sliding barn door which were placed throughout the house to tie the entire design together.
K-CO Home Remodeling Services
Depending on the contractor you go with, home remodeling can either be a seamless or stressful experience. This is why it is critical to go with a company with a rooted reputation of putting their clients first while simultaneously delivering unparalleled results, something that K-CO Construction team prides themselves for doing throughout the last 25+ years.
In summary, this San Diego vacation home remodel was certainly a fun and successful one that the K-CO team took on. And if you are ready to get started on your own home remodeling, ADU, home addition, or whole house construction journey, have peace of mind knowing that your project is in ideal hands from beginning to end. After all, K-CO earned multi–Torch Awards for Ethics and was awarded the Best of Houzz Service in 2021 for a reason.
Resources
https://www.houzz.com/hznb/projects/bay-park-vacation-home-pj-vj~1058217
https://kcoconstruction.com/services