Cost Planning to Standing | Preparing Your Own Home Remodel With K-CO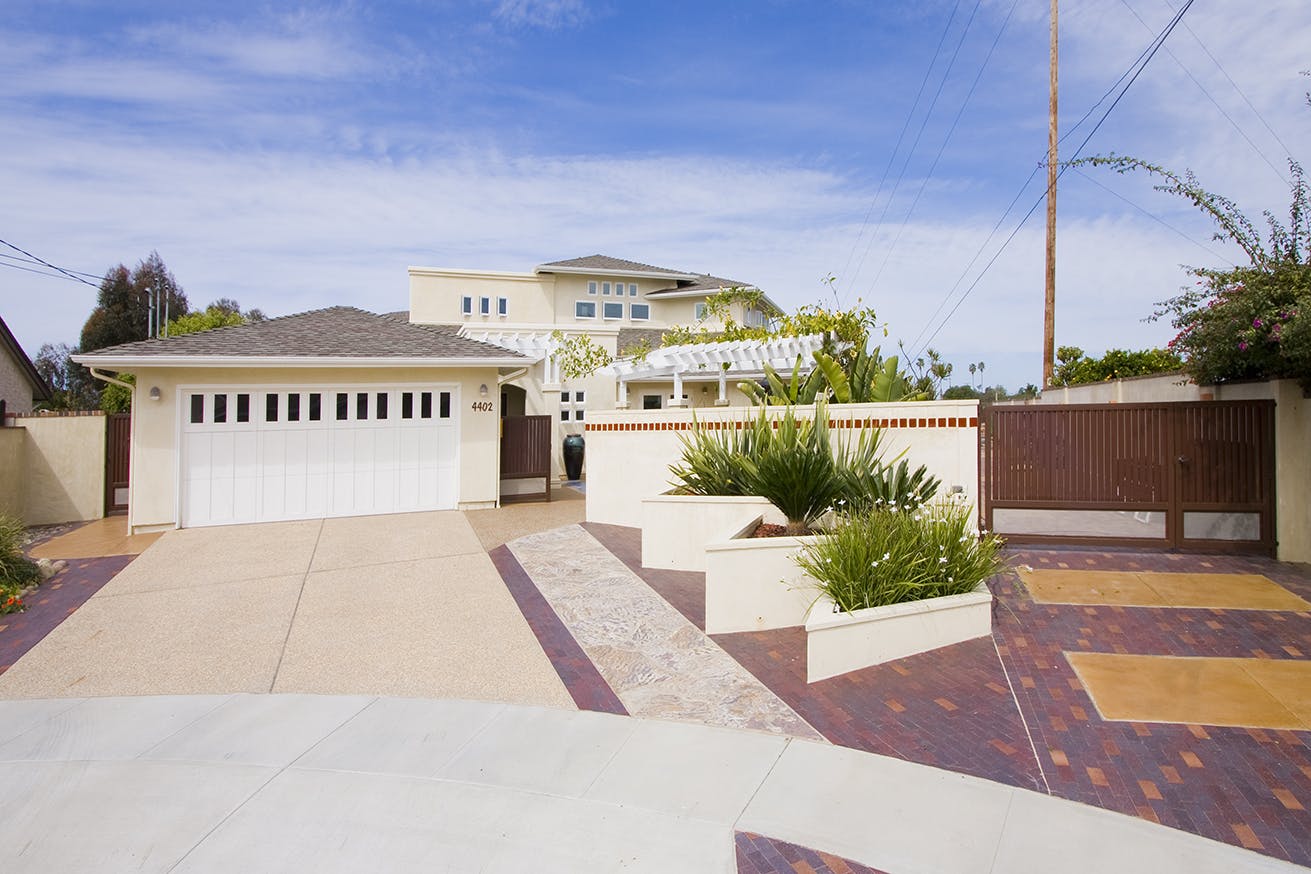 Embarking on a San Diego home remodeling project should be a fun, exciting, and seamless adventure to take on. However, in order to make that favorable outcome become a reality, you have to effectively plan for the home remodel costs well ahead of time and with a reputable contractor that you can trust. You have to ask yourself what your financing options entail, how much you are able to spend (including a margin), create a detailed San Diego home remodeling outline, and much more. 
Now, this can all become quite burdensome for one person or family to take on. Because of that, this is why K-CO Construction is committed to helping you every step of the way to form and stick to a concrete budget, just like they did while transforming this 50's-era house into the perfect artist home. 
The San Diego Artist's Home Remodel
Not that long ago, K-Co was confronted by an artist client who was eager to convert her small, drabbed 1950s home into a rejuvenated, modernized home to help fuel her creativity. Overall, she loved the San Diego location and all that this place had to offer but was stifled by the cramped, old-fashioned vibes of her home. After connecting and going over the full home remodel costs with the K-CO team, this artist client finally obtained her spacious dream home, all within her initial budget. 
This San Diego home remodeling project included adding 2,000+ square feet of fresh living space, featuring a modern studio with its own tacked-on bathroom, laundry, and potting room. Furthermore, the K-CO team also opened up the entire great room with beautiful high ceilings to combat the closed-in layout and illuminate that enlarging appeal. For the kitchen, K-CO integrated an open floor concept using corked floors with luxury, contemporary appliances such as a double-bowl sink, granite countertops, stainless steel appliances, and lightly wooded cabinets against a black/stone backsplash for added statement-making aesthetics. 
But Wait, There's More!
Heading to the bathroom, this artist client now has a gorgeous ceramic tile corner shower design along with an abundant wall-mounted sink, a doorless shower, and a two-piece toilet surrounded by white walls. But the team did not stop there, as they revamped the entire exterior as well. Pulling up to this real estate, you'll find a brand-new driveway, a pergola, a concrete patio, and a walkway that leads to the dark wooded front door. Every beach styling effort for this exterior remodel was strategically designed within the artist's budget and colorized to add brightening tones that work harmoniously with the lush, green garden.
Get Started with Cost Planning Today
On the surface, breaking down and organizing home remodel costs to formulate a solid budget can be a challenge for anyone to take on. Even more, it can be frustrating when your San Diego home remodeling objectives and budget do not align to give you the result you had hoped for. So instead of getting left with a lackluster home remodel or risk overspending, contact K-CO Construction today to help develop the ideal budget to fit your remodeling visions down to the last nail. 
In the end, there are always viable solutions for you to have the best of both worlds, just like this San Diego Artist received. All it takes is collaborating with the right home remodeling contractor like K-CO, who will not only quote you transparently and accurately but also 100% fairly as well. 
Resources
https://www.houzz.com/hznb/projects/san-diego-artist-s-home-pj-vj~1173798
https://app.mykukun.com/Home-Renovation-Costs#:~:text=In%20the%20case%20of%20regular,to%20%24100%20per%20square%20foot.
https://www.budgetdumpster.com/blog/budget-home-renovation/
https://www.washingtonpost.com/realestate/preparing-for-a-home-improvement-project-heres-how-to-pay-for-it/2019/05/08/22e0cf80-6b83-11e9-8f44-e8d8bb1df986_story.html