The Newell 2nd Story Addition | K-CO Revitalizes A Galley Bay Park Kitchen Using Open Concept Innovation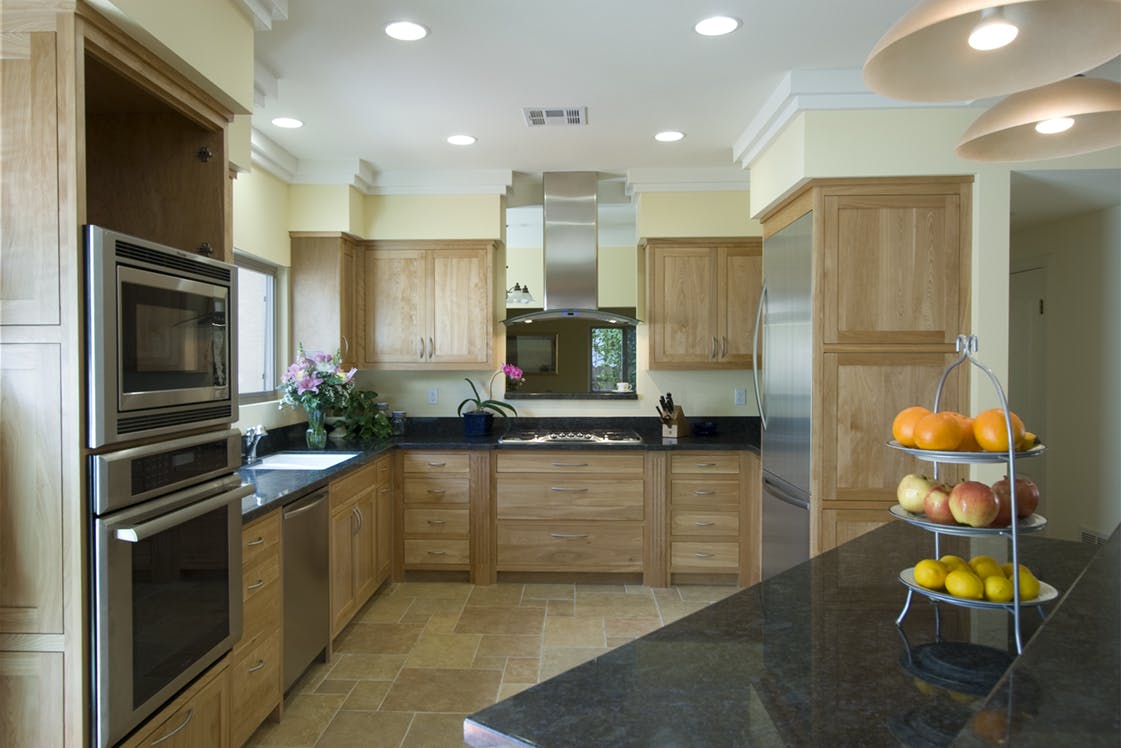 There is a reason why San Diego kitchen remodeling is one of the more common projects homeowners tend to take on. Not only do kitchens hold an intense ability to influence the aesthetic vibe of an entire home, but they can significantly improve living quality with upgraded functionality. In a nutshell, kitchens are those highly leveraged areas used for a diverse range of things like entertainment, family gatherings, and cooking regularly. This means if a kitchen lacks that brightness, space, or customization, it can certainly throw off the homely charm. 
Even if this sounds like you, have peace of mind knowing that you are not stuck with a lackluster kitchen. Even more, obtaining that Bay Park kitchen of your dreams is not nearly as complex as you may think, something that these San Diego homeowners discovered after having K-CO transform their second-floor galley kitchen into a spacious, open design. 
The Bay Park Kitchen Remodel 
With big visions, Bay Park homeowners connected with K-CO to see if they could successfully restore their dark kitchen into something that was much more open and larger. The only catch was this kitchen just so happened to be located on the second floor. But as any K-CO advocate or previous client knows, the team welcomes challenges and were more than happy to support this Bay Park kitchen remodel. 
In order to address the client's desire for more room and vibrancy, K-CO began this San Diego kitchen remodeling mission by opening up the space to a new family room addition. This involved tearing down three original walls, extending the home over the CMU wall garage, and seamlessly blending the addition with the original second story to create a unified design. Being the more challenging aspect of this project, K-CO overcame the construction obstacle of attaching the wood structure to masonry and innovatively incorporated architectural elements on the existing second story to easily tie into the new one. 
With structural factors nailed down, K-CO then went to town on developing a transitional eat-in kitchen with an open floor design that harmoniously blends with the new living space. On the inside, the kitchen remodel features mid-sized travertine tile flooring with versatile patterning, custom two-color (stain and painted) cabinets, granite countertops, and a black/stone backsplash to carry out that statement-making appeal. 
Summary – Building the Future; Restoring the Past.
If there is one thing for sure, everyone deserves to have the Bay Park kitchen of their dreams. Whether that is an open floor concept or a more secluded one, being able to live in a home with a kitchen design that reflects what you envision is a second-to-none feeling that K-CO takes pride in helping the San Diego community achieve. With that being said, if you have a kitchen that does not check every box on your list, then give the K-CO team a call. 
As a multi-award-winning San Diego kitchen remodeling contractor for nearly three decades, these professionals know how to restore past kitchens into something that exceeds expectations now and in the future. Ultimately, they have supported hundreds of clients to spearhead their ideal home design objectives (kitchens and all) and are more than ready to help you do the same. 
Resources
https://www.houzz.com/hznb/photos/bay-park-kitchen-transitional-kitchen-san-diego-phvw-vp~35409534