The Ultimate 70s Kitchen Update | K-Co San Diego Kitchen Remodeling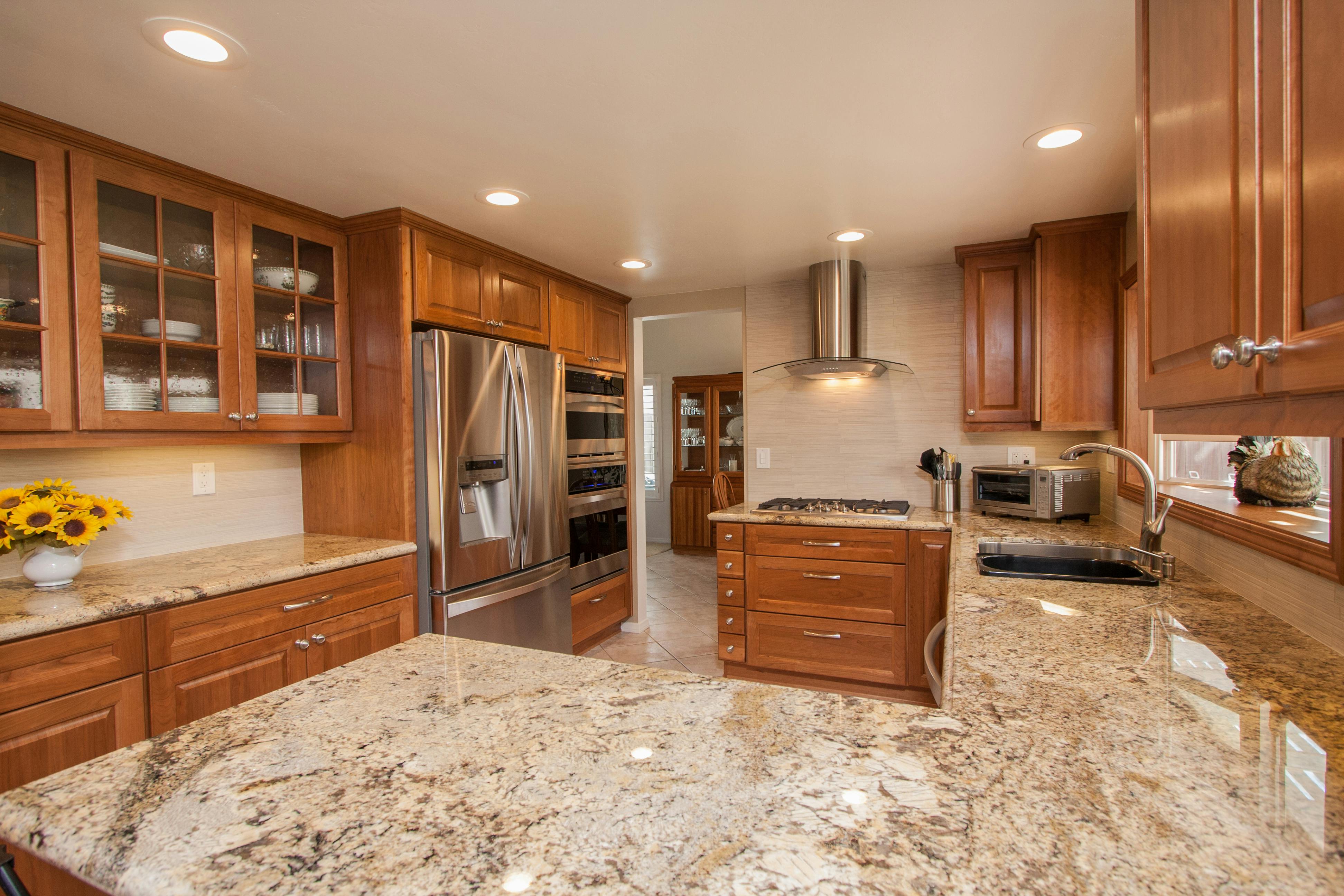 Taking on new home renovating ventures is an excellent way to invest in your real estate to increase the overall value and appeal. And believe it or not, San Diego kitchen remodeling efforts are amongst the most popular projects for homeowners to take on.
Why?
Because kitchens are generally the most used area of a home yet can get outdated exceptionally fast. Sure, vintage aesthetics is still a wonderful way to add some past into the present, but there is no denying that embarking on a new kitchen remodel can really transform the entire space into something that is statement-making. Knowing this, these San Diego homeowners were more than ready to say goodbye to their 70s kitchen design and contacted K-CO to do just that.
From the 70s to 2000's – A Three Decade Kitchen Remodel Upgrade
The 70s may have been a great era to reverence, but these homeowners didn't want to be reminded of it every time they walked into their kitchen. Upon calling up and consulting with the K-CO team, they were able to design and implement the perfect blueprint solution to exceed their client's kitchen remodel expectations. With strategic planning, the contracting professionals converted the outdated 70s theme into a gorgeous mid-sized transitional u-shaped ceramic tile kitchen that represented modern times. Innovatively designed to optimize storage capacity and expand space, the kitchen went from being a limited roomed area with a low ceiling into one that was bright and 21st century accentuated.
Now featuring much more room, this kitchen remodel contains travertine-like Porcelain tile set in a diamond pattern, beautiful granite countertops, a double-bowl sink, raised-panel cherry wood cabinets, a stained wood wrapped garden window, and a combination of white and ceramic backsplash against stainless steel appliances and a peninsula. Throughout the process, the K-CO team also moved the original FAU and replaced the area with a custom art niche instead and did so while overcoming the constructional challenge of maneuvering underground fed electrical panels. Once finished, this revitalized San Diego kitchen remodeling project inevitably went from feeling like a time machine to the most vibrant and favored area that seamlessly blends with the entire home interior layout.
Summary – From Past to Present
By the end of this San Diego kitchen remodeling project, these homeowners were thrilled to finally bask in the updated, fresh-looking kitchen they had always envisioned. From the vibrant modernized décor to the advanced functionality, it all equated to the ideal layout that ultimately helped set the modernized tone for the house.
Now, do you happen to have an outdated kitchen yourself? If so, then don't hesitate to contact the K-CO team today. Not only can they help you transform your dream kitchen from plan to reality, but they can do so while remaining budget-friendly along the way. In the end, if you are tired of feeling like your kitchen is a time portal to the past, then that is the perfect time to consider giving it a full-on makeover - and K-CO is just one call away from making that happen for you.
Resources
https://www.houzz.com/hznb/projects/70-s-kitchen-update-pj-vj~1171375