San Diego Kitchen Remodeling Company K-CO Transforms 50s Bungalow Kitchen Into A Retro Masterpiece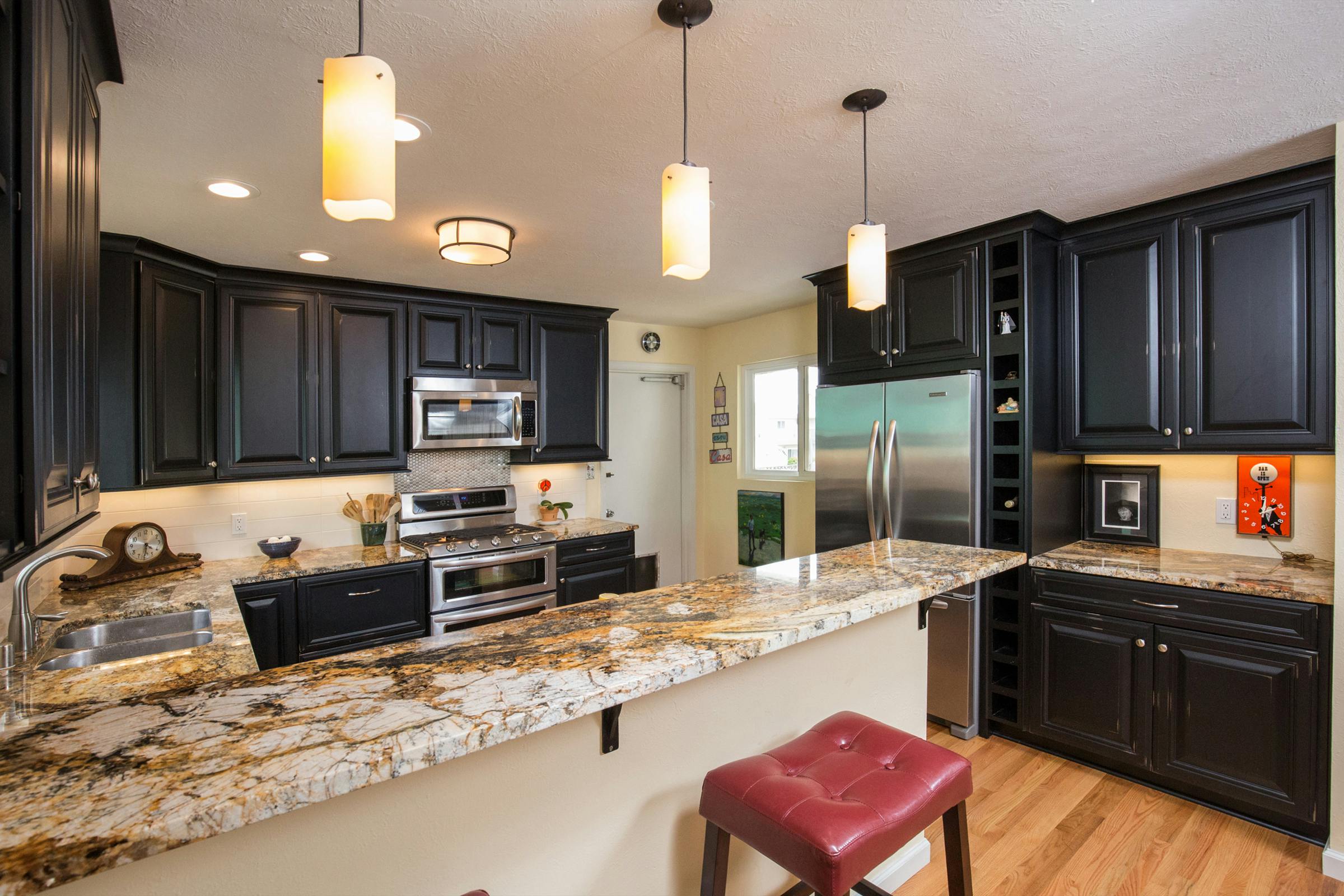 Everyone deserves to have a kitchen that seamlessly blends the current times with personalization, even if that means embarking on a new San Diego kitchen remodeling project. After all, the kitchen is one of the most central rooms of a home can truly set the aesthetic vibe for the adjacent interior. However, taking on a kitchen remodel is one thing, but shifting kitchen eras across 6 decades is a whole other ball game – which is exactly what these 1950's Bungalow kitchen homeowners aspired to do.
The Complete 1950's Kitchen Transformation
Going from a closed-off and darkened 1950s kitchen to a vibrant and open one was certainly a statement-making transformation that resulted in exceptionally happy homeowners. In the beginning, these homeowners reached out to K-CO with a kitchen remodel goal of transforming it to become a much more open, functional, bright, and entertainment-rich space with retro vibes. To begin the process of converting this original 1950s galley kitchen, K-CO started with structural changes, including removing the entry closet to enable the refrigerator to be pushed back more.
From there, they cut the front wall down to 42" to create open the desired space and built a gorgeous peninsula with raised bar seating. K-CO also moved the existing range and hood from the front wall to the back wall where the refrigerator was previously, all in a strategic effort to open the space as much as possible. Then to add a brightening base, they installed a 13" tubular skylight that extended from the entryway to the hallway to allow more natural light in and used bright solid oak flooring, which also matched original flooring in the dining room to create a seamless and warming transition.
Next, the details came. To accentuate the retro theme that the clients chose, K-CO used 3cm of Muscarello-colored granite countertops across the lower cabinets in the kitchen and for the bar area using standard edging. They also incorporated a luxury-inspired Silgranit under-mount sink, which was coupled with an alabaster white glossy subway tile backsplash with a stainless steel mirrored accent tile. In addition, they installed weathered jet-painted maple cabinets with Lexington-styled doors, even adding in a custom wine storage area located on the side of the fridge to give the space a more personalization and entertaining appeal.
Summary – The Ultimate Multi-Decade Jump
As you can see, no matter what type of kitchen you currently have, it is never impossible to transform it into exactly what you want. For these homeowners, they did just that by converting the tight 1950s bungalow kitchen into a warm, bright, and functional space with beautiful retro-themed twists. So, before you start house hunting across San Diego to find a home that reflects your envisioned kitchen better, remember that you have the option to take what you currently have and make it exactly as you want down the last detail. And all it takes is having the right contractor on your side to make it happen.
Overall, your home should always be your sanctuary. It should be your safe haven space where you can go to relax, have fun, and just be yourself. And if you have an outdated kitchen that is preventing you from experiencing that to the fullest, then give K-CO a call today. Designing their services on a foundation of transparency and integrity, the K-CO team has been a top San Diego kitchen remodeling asset for nearly three decades and are ready when you are to help you achieve the kitchen of your dreams.
Did you know that K-CO does more than just kitchen remodeling? From full home builds, additions to ADUs, they do it all. To learn more about their full-service scope, click here.
Resources
https://www.houzz.com/hznb/projects/50-s-bungalow-kitchen-transformed-pj-vj~1223459