K-CO Spearheads San Diego Condo Bathroom Remodel - Bankers Hill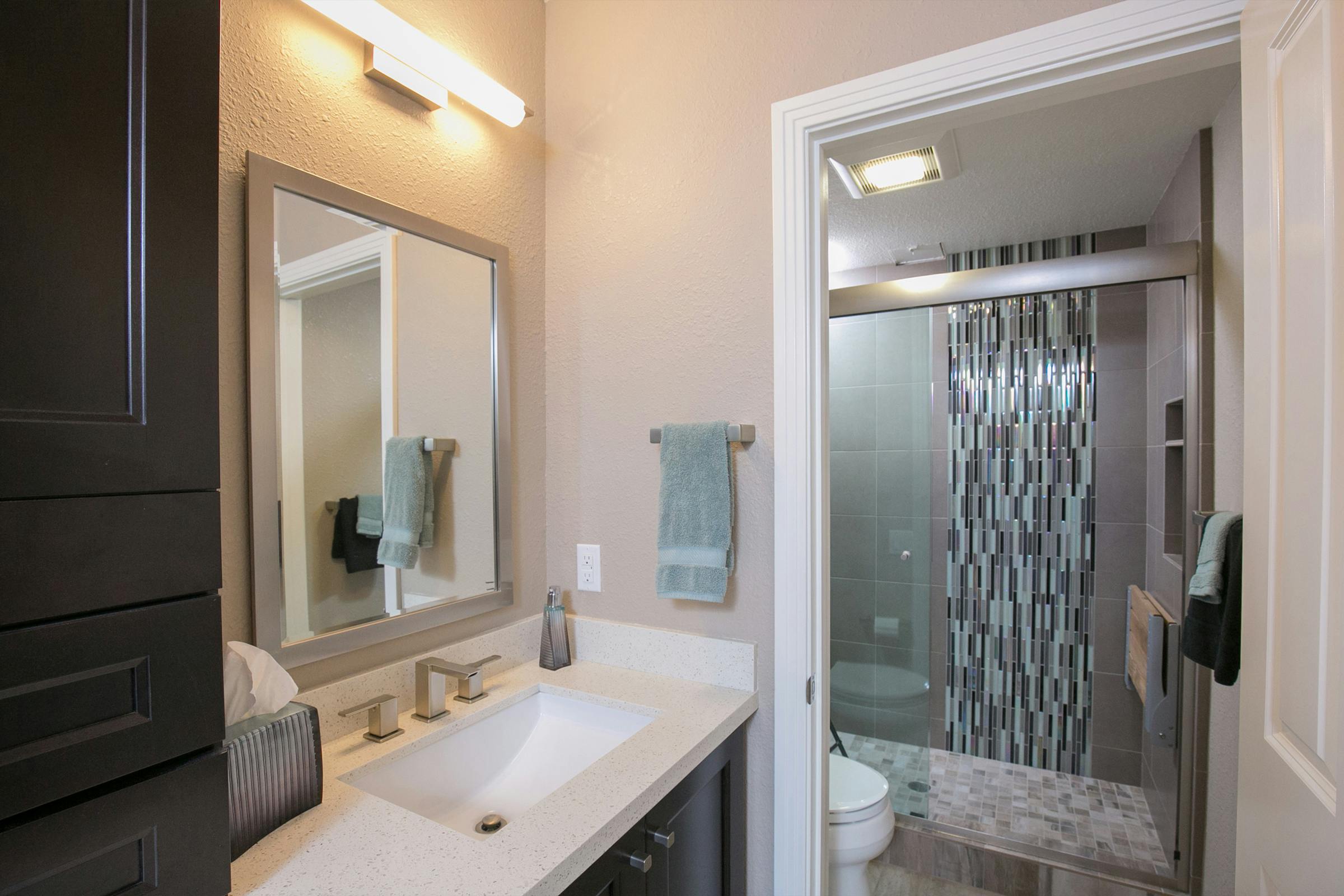 Known as one of San Diego's most qualified and trusted bathroom remodeling companies, it stands to reason why the San Diego condo owner at Bankers Hill connected with K-CO for an entire top-down update. Overall, K-CO worked diligently to remodel the entire interior design to give residents a fresh and safer living space that simultaneously illuminated high-end vibes. But one of the most impressive transformations throughout this process was none other than the full master bathroom remodel. Going from a standard blend-in space to a modernized masterpiece, this bathroom remodel has certainly given the San Diego condo residents a well-deserved upgrade.
The Bankers Hill Bathroom Remodel
When these San Diego condo owners came to K-CO for a full interior and bathroom remodel, they had several areas of concern that required the team to get innovative. For example, this condo was on the 5th floor, which meant the K-CO team faced some logistics and parking challenges. Furthermore, the higher level meant they needed to perform heavy use of the elevator, ultimately getting HOA involved to aid in the elevator protection efforts as needed. But with some brainstorming and strategic planning, K-CO was able to get the full project completed to embody the desired modern look and do while being entirely budget-friendly.
Taking a look at the final bathroom remodel, K-CO added in brand new high metal windows in conjunction with high-caliber frameless bypass closet doors with brushed nickel hardware - one mirrored and two blacked-out glass panels. Even more, this San Diego condo now possesses a flip-down teak shower bench, a Panasonic QL6 (low sone high CFM) fan/light combination unit, and a beautiful shower valve with a brushed nickel slider bar. Coupling that with the porcelain tile flooring, semi-custom vanities, the Adirondack Birch quartz countertop, the under-mount skins with brushed nickel faucets, and the Kohler high efficiency/soft closing toilet, all intertwined together to convert this master bathroom into a breathtaking, luxury space.
Summary – Outdated Bathroom? No Problem
 It wasn't that long ago when bathrooms were seen as more of a functional space rather than a luxurious one. But fast forward to today, bathrooms have since gained monumental traction as a top feature room of a home. And with this San Diego condo raising that standards bar across the board, all make this Banker Hill bathroom transformation worth highlighting.
In summary, never underestimate the life bolstering appeal a revitalized bathroom can have. Sure, bathrooms still need to have optimal function for more reasons than one, but that does not mean you can't enjoy some lovely modern sophistication at the same time. Now, if you are a San Diego condo owner looking to spice up your interior or a homeowner with an outdated bathroom, know that K-CO can help just like they did at Bankers Hill. From full home remodels, house builds to ADUs, K-CO is made up of a highly dynamic team renowned for exceeding expectations and is always ready to give their San Diego community the abundant home advancing support/services they deserve – that includes you too.
Resources
https://www.houzz.com/hznb/projects/bankers-hill-bathroom-updates-pj-vj~1372193