​"Home Safe" Has New Meaning for Clairemont Couple, Thanks to K-Co
K-Co was recently featured in a local magazine which highlighted the work that we did to ensure a client that was immunocompromised had a move-in ready residence in advance of the COVID-19 shutdown. Here is the text from the article: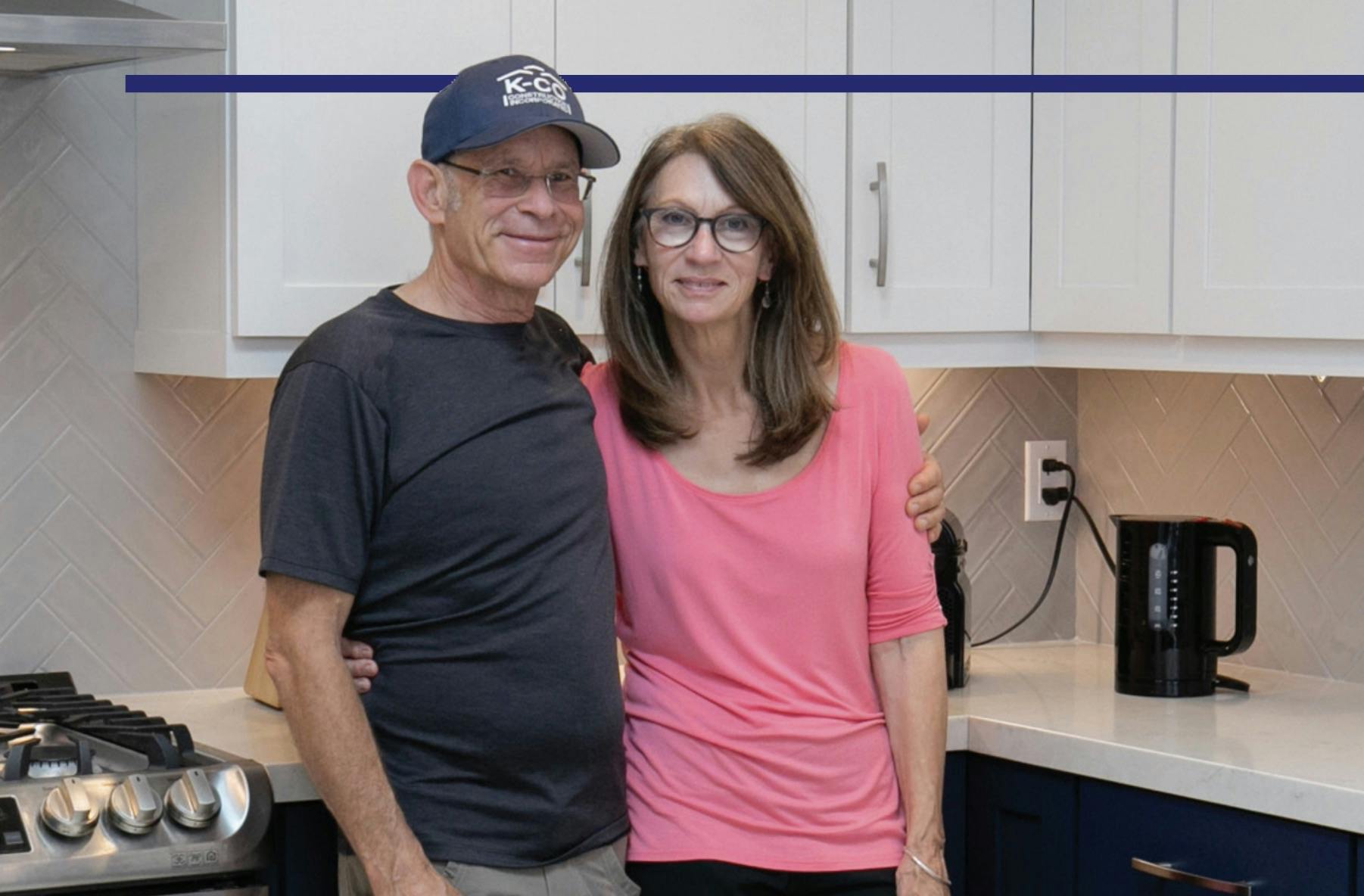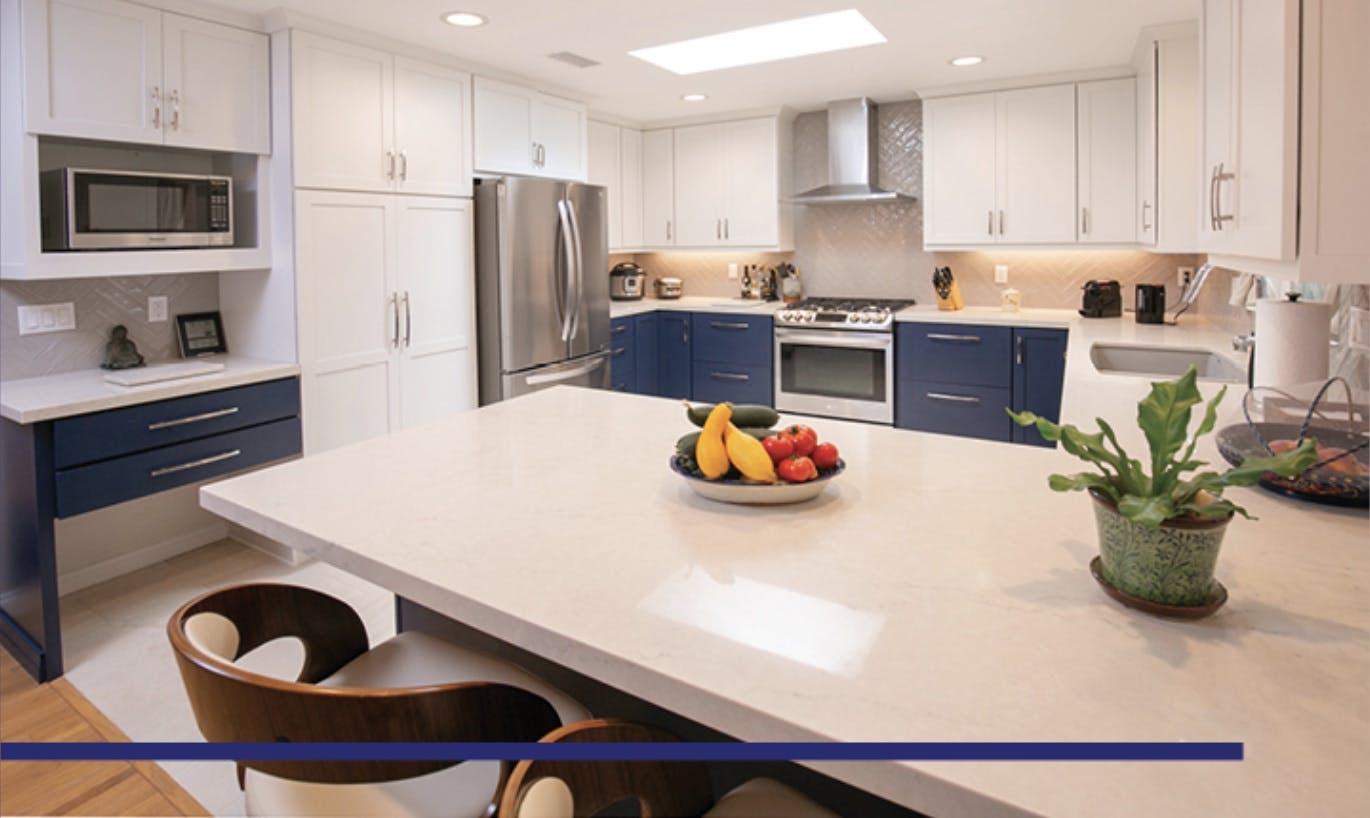 By Jeanne Rawdin

Bertram and Kare Furman were patiently waiting for their home to be remodeled when the COVID-19 pandemic put them into a tailspin. They were staying at an apartment in Mission Valley while their West Clairemont home was renovated and an addition built. But with the growing intensity of the Coronavirus, their excitement turned to anxiety. "My concern was that there was a high density of people at the apartment complex where we were staying," explained Bertram. "People were in contact everywhere. And my health was very fragile."

Bertram is immuno-compromised with severe vascular issues, and the threat of getting COVID-19 was a big concern for him health-wise. He and his wife wanted to move back to their renovated home as soon as possible to be safe. K-CO Construction was their contractor for the renovation, chosen as the top company after seven interviews with contractors. Chad Gardner is the owner of K-CO Construction.

"I contacted Chad about speeding up the project when we heard the government was going to order a stay-in-place order and shut down non-essential businesses" explains Bertram. " We knew that movers were considered non-essential, so we wanted to get our stuff moved back in as soon as possible."

Chad Gardner understood the severity of the situation and stepped up K-CO's efforts significantly. Chad and his team worked overtime to get the house in a livable and move-in condition. "Finishing the Furmans' project became our primary focus as soon as we heard that a statewide shutdown was imminent," said Gardner. "I am grateful to my incredible team of employees and subcontractors for going above and beyond to make sure we could deliver their home to them a little earlier than our target."

Bertram had a good feeling about Chad from the very beginning when he and his wife, Kare, were interviewing different contractors for the project. "Chad was able to take our ideas, refine them and build our amazing home," Bertram shared. "He seemed to understand and took the time to listen to our wants. A lot of the other companies we interviewed just didn't seem to listen as well. What we wanted was very specific. As we walked around discussing the build, Chad impressed us with his understanding of the building industry and what it would take to build our home. He noticed things that others didn't."

The Furmans also thought K-CO Construction offered a reasonable price and they liked the fact that the company is based in Clairemont and focuses most of its business in the area. " When something needed attention," explained Bertram, "the project manager was only a few minutes away. He explained everything, listened to us and our concerns and made it happen. He also made it fun. He always had our back and gave us great suggestions. Whenever something was not right, he would get it fixed, no issues. He was funny, calming and handled us great. (I ask a lot of questions and question everything!) We were there daily and he allowed us to be part of the project. The crew busted their butts to get the house ready for us to move in."

Now Bertram says being back in his house has been "a shield of safety." And when asked about how the renovation has made life more enjoyable during the pandemic, he gushes nothing but praise for K-CO Construction. " We are so happy to be here. We love the area, we enjoy and like our neighbors, we love our yard. Our kitchen rocks. Our deck rocks. The house has a wonderful daily flow. We feel safe here. I have a shop to work in to keep myself busy. My wife has an art studio to work in to keep her busy. We say how much we love our house every day."

Looking back on the process, Bertram still can't contain his emotion about what it meant to him to have Chad and his team respond in such a timely and caring manner. "Chad heard my concerns about being stuck at the apartment complex and rallied his team to get our project to a place where we could move in. I am in tears when I think about this. I was so scared being away from our home and safety. KCO made it happen and I will always appreciate and love these guys because of this. This was taking care of the customer at the highest level. When we moved in, I did cry. I was home and safe."

It's what Chad Gardner and his K-CO team strive for every day – to make each and every one of their customers happy. He said, "I am extremely grateful and appreciative of the trust that my clients and our community place in our company."

K-CO Construction is a family business celebrating more than 25 years in the Clairemont area of San Diego. K-CO was originally founded in 1995 by Dave Konstantin, a third-generation carpenter. Dave's stepson, Chad Gardner, became President and Owner of K-CO Construction in 2014. The company is a major supporter of the local Clairemont community.

Learn more at kcoconstruction.com or contact them at 858-274-0005.